Sustainable labels: More clarity on shelves
The following labels help environmentally and socially aware customers choose which products to buy. Facts and figures on the development of sustainable label products.
From the region. For the region.
In 1999 the Migros Cooperative Lucerne launched the "From the region. For the region." line, which has been carried by all Cooperatives since 2006 . "From the region. For the region." supports local agriculture and at the same time promotes small businesses which focus on traditional manufacturing methods and specialities.
Sales of this product line grew by 1.5 per cent in 2009 to around 750 million CHF.
Bio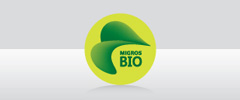 Migros' organic programme promotes sustainable farming. It now sells around 1000 organic products. In 2009 the range grew further, especially with respect to bread and meat products. Sales increased by 6.8 percent. Migros also launched a new logo for organic products, which was gradually introduced from September onwards.
For the tenth time, Migros supported Bio Marché as the main sponsor in Zofingen, thereby helping to spread the organic message.
TerraSuisse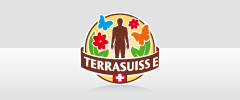 This label stands for close-to-nature and animal-friendly Swiss agriculture. Working hand-in-hand with the more than 20,000 IP-Suisse farmers and the Swiss Ornithological Institute, Migros is committed to increased biodiversity. Farmers keep their animals in especially animal-friendly enclosures with outdoor access, and only use additives to a limited extent. In addition, by farming ecologically they create habitats for rare plants and animals. In 2009, collaboration between participants along the entire value chain was strengthened.
Max Havelaar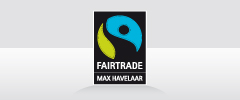 The Max Havelaar Foundation is committed to promoting fair trade and the interests of smallholders and plantation workers. It issues its label to producers who comply with international fair trade standards. In 2009, Migros started selling baby clothes made of fair-trade organic cotton.
MSC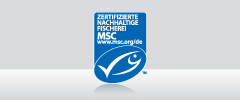 The Marine Stewardship Council (MSC) label is given to fish and seafood from sustainable wild fisheries. These are fish stocks that may not be overfished and which must be given time to recover. In spring 2009, Migros became the first retailer in Switzerland to offer fresh MSC fish to its customers at service counters.
Bio Cotton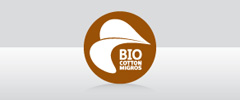 In organic cotton cultivation, natural methods are used to control pests. Savings can be made on the cost of artificial pesticides, soil fertility is maintained, ground water and rivers remain clean, and the sustained diversity of species of flora and fauna is supported. In 2009 various clothing and baby clothing articles began to be made from organic cotton.
FSC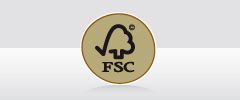 The Forest Stewardship Council (FSC) is an international confederation of environmental organizations, representatives of indigenous ethnic groups, and business associations. The FSC has drawn up standards for sustainable forest management that apply throughout the world. In 2009 sales growth was once again 2.8%.
Topten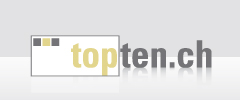 topten.ch enables consumers to search online for the most environmentally-friendly appliances. The website lists the best-performing ten percent in each product or service category with respect to energy efficiency. Now a Topten label has also been introduced, in use at Migros since spring 2009. Currently around 30 Melectronics devices carry the label.
Approved by climatop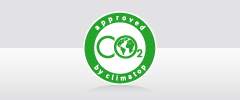 On behalf of Migros, climatop has worked out the carbon footprints of a group of comparable products and awarded them CO2 Champion status. The test results are independently checked. To be a CO2 Champion, a product must emit around 20 less carbon dioxide. Migros introduced the label in 2008. Now 104 products carry the logo, including asparagus, cat litter, detergent and kitchen paper.