IE 11 is a very old browser and is not supported on this site.
Responsibility
Sustainable development
Ambitious climate targets, products with a transparent sustainability rating, and new organic food refill points throughout Switzerland: Migros made excellent progress in all strategic areas in 2021.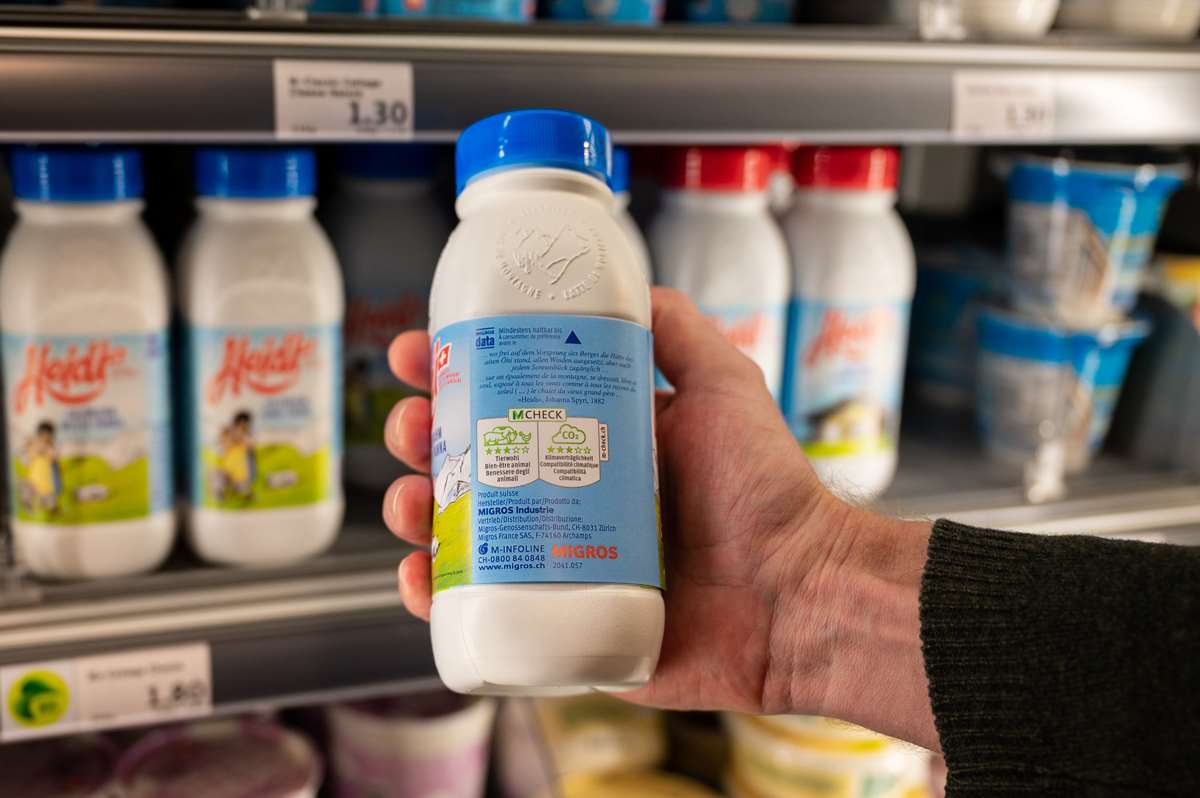 Ambitious climate targets set
In the reporting year, the Migros Group set itself the ambitious climate target of achieving net-zero by 2050. To reach this goal, it is pursuing a "reduce the maximum, offset the rest" strategy. A milestone target in 2030 is to reduce the Migros Group's greenhouse gas emissions by 70% in comparison with 2019. Across the whole supply chain, the goal is to reduce greenhouse gas emissions by almost 30% in the same period.
By joining the Science Based Targets Initiative (SBTi) in 2020, the Migros Group has already committed to meeting comprehensive climate targets intended to limit global warming to 1.5°C. These targets, which are compatible with the Paris Agreement, have now been officially validated by SBTi.
Transparent sustainability with M-Check
With M-Check, Migros has been offering a high level of transparency on the sustainability of its own brands since 2021. Products are awarded one to five stars for animal welfare and climate compatibility, and this rating is displayed on the packaging. By the end of the reporting year, more than 3'000 products had already been rated with M-Check. The aim is for all Migros own brands to carry the rating by 2025.
New refill points throughout Switzerland for organic products
At the end of 2021, customers in 24 Migros branches were able to refill selected organic food products themselves and thus avoid the need for disposable packaging. The number of branches that offer this service will be doubled in the current year. The packaging-free refill points have already been used by over 50'000 customers since they were introduced.