IE 11 is a very old browser and is not supported on this site.
Employees
Talent Management
Migros supports the ongoing development of its employees with a wide range of training, continuing education and support programmes.
With blended learning and digital courses, Migros encourages autonomous learning among its employees.
To facilitate Migros' evolution into a learning organisation, the project "Neue Lern­welt" was continued in 2021. With blended learning and digital courses, Migros encourages autonomous learning among its employees. Staff of all departments in all Migros com­panies can learn from any location in their own time and at their own pace. Migros thereby improves the employability, commitment and career prospects of its employees.
Vocational training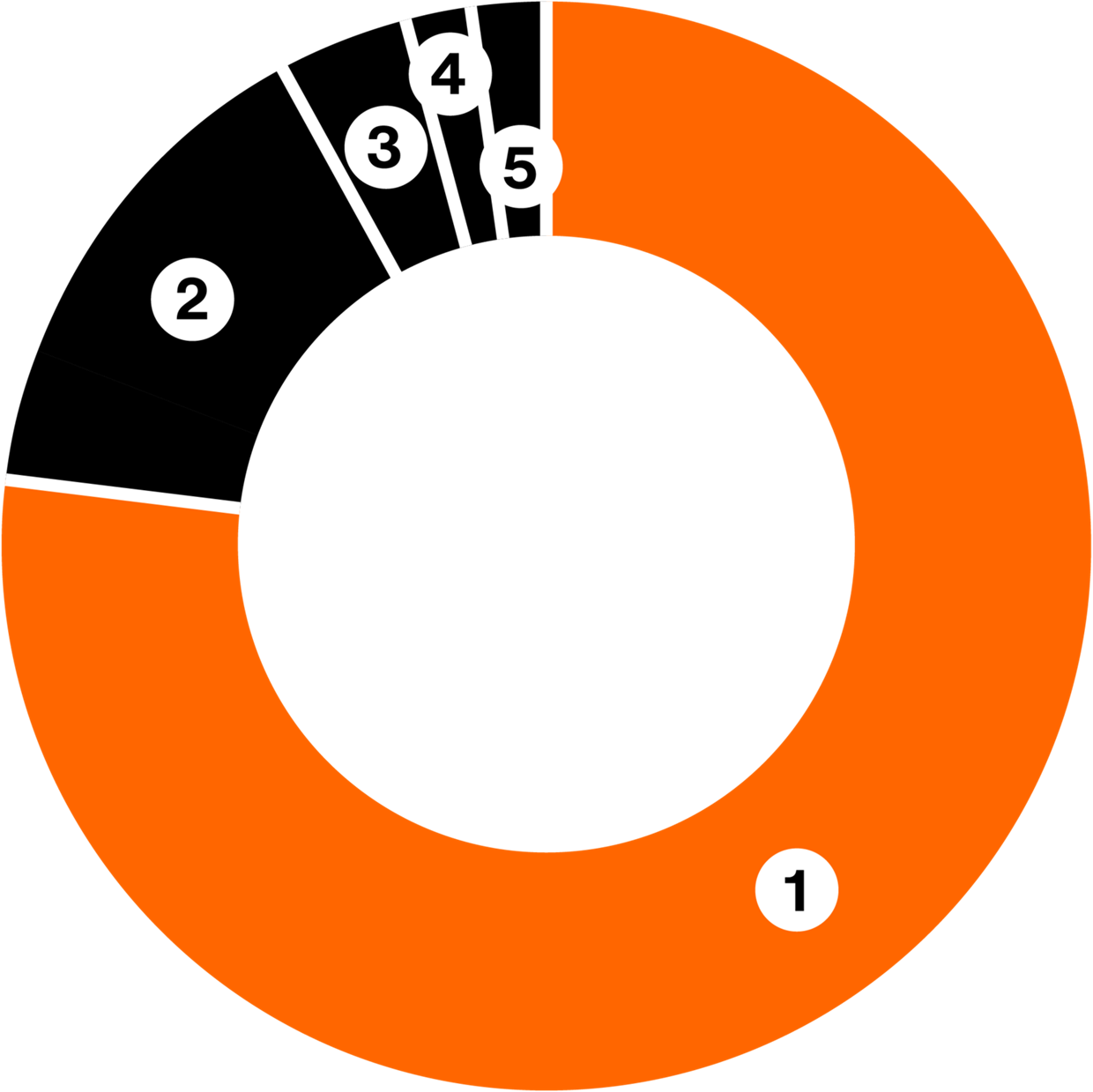 Trainees by strategic business units
1 Cooperative Retailing: 2'781
2 Migros Industrie: 559
3 Commerce: 141
4 Travel: 79
5 Financial Services: 62
To help Migros achieve its strategic goals, a comprehensive talent management system (TMS) was introduced in the previous year. This ensures the personal and professional development of employees and increases the long-term mobility of high-potential employees within the Migros Group. The goals of employees are tied to those of the company by means of clear objectives and skill-specific development measures. Active dialogue between staff and managers, combined with a strong feedback culture, facilitate the continuous development of employees. Structured talent conferences and cross-company succession planning enable more key positions to be filled by internal candidates.
Migros' commitment to training and education within society is second to none.
More than 3'600 young people1 completed their basic training in more than 60 different professions in the Migros Group and thereby played an active part in shaping the future of the company.
96% of trainees successfully completed their apprenticeship in summer 2021. The average rate of subsequent employment stood at 66% in the reporting year. 1'430 motivated trainees started an apprenticeship.
Through various programmes, 150 struggling youngsters were given support in getting started with their career or finding a job. With its new service to support the social inclusion of young people, Migros has taken another decisive step to increase its commitment in this area.
1 The value is now shown as an average of the monthly figures for the calendar year.